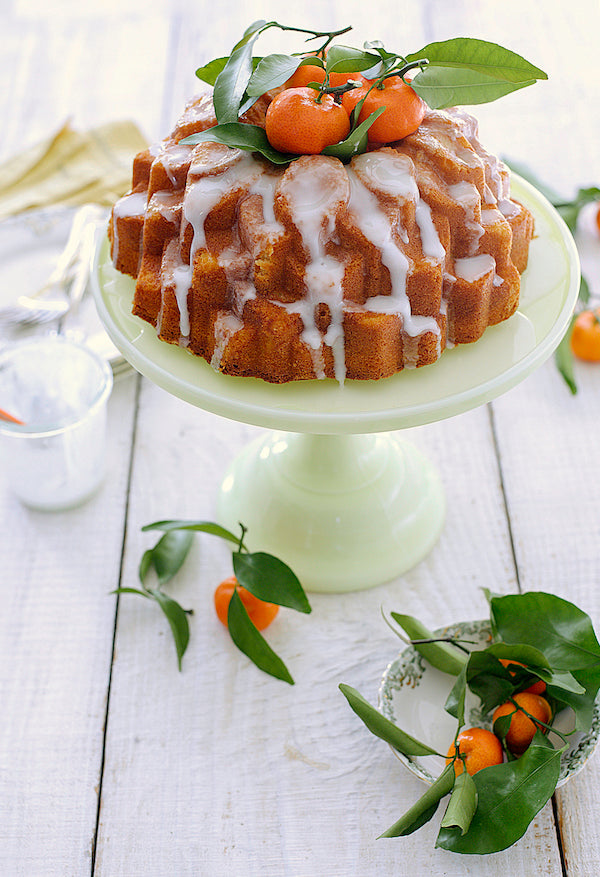 "There's one rule to live by when serving a bundt cake -always fill the hole...always." -Libbie Summers 

Buttermilk Citrus Bundt Cake
serves 12
What you need:
2 2/3 cups all-purpose flour, plus more for dusting
1/2 teaspoon baking soda
1/4 teaspoon salt
1 cup (2 sticks) unsalted butter, plus more for greasing, at room temperature
1 3/4 cups sugar
1 1/4 cups buttermilk
Zest and juice from one lemon, divided
Zest and juice from one small orange, divided
5 tablespoons lemon juice, divided
4 large eggs, room temperature
1 to 1 ½ cups confectioner's sugar (for glaze)
What to do:
1. Preheat the oven to 350°F. Generously grease and flour a (9-inch) Bundt pan and set aside.
2. Combine Dry Ingredients: In a medium mixing bowl, whisk together the flour, baking soda and salt. Set aside.
3. Combine Wet Ingredients: In a small bowl, stir together the buttermilk, lemon zest, orange zest, 2 tablespoons lemon juice and 2 tablespoons orange juice and set aside.
4. Mix Batter: In a standing mixer, fitted with the paddle attachment, add the butter and sugar. Beat on medium speed until the mixture is smooth and light in texture (about 5 minutes). Add the eggs to the butter-sugar mixture, one at a time, beating well and scraping down the bowl after each addition. In 3 additions, alternate adding the sifted dry ingredients and the buttermilk ingredients to the butter-sugar mixture, stirring on low JUST until incorporated.
5. Bake Cake: Pour the batter into the prepared Bundt and bake until the center of cake springs back when touched and a skewer inserted near the center comes out clean or the internal temperature when checked with a thermometer is 204º F. (about 60 to 75 minutes) .
6. Finish Cake: Remove the cake from the oven and let cool completely in the pan on a wire rack. Release the sides and bottom of the cake from the pan with a narrow metal spatula or knife. Invert the pan and turn out the cake. Place a wire rack in a baking pan and set the cake, right side up, on the rack.
•For glaze, mix the confectioner's in a small bowl with just enough of the remaining lemon and orange juice to make a pourable frosting.
•Once the cake has cooled, pour the glaze over the cake and allow to firm up before cutting.
•For a beautiful decoration, I like to fill the center of the cake with fresh citrus and citrus leaves like kumquats or satsumas.

Recipe and styling: Libbie Summers
Photography: Cedric Smith
Let the beauty of citrus season inspire your table decor. Make this simple Sliced Orange Centerpiece. And, don't forget to wear a chic apron dress!