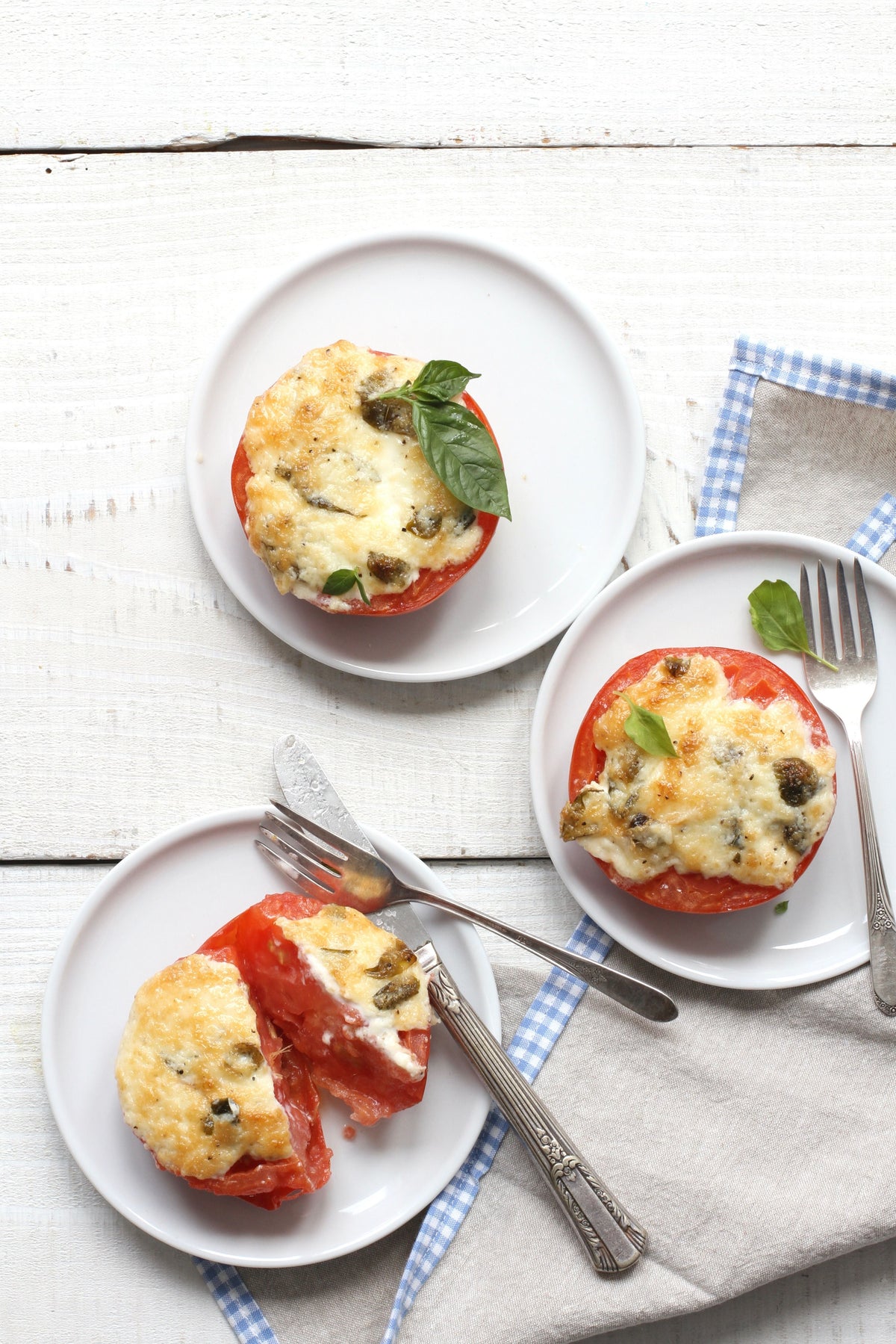 Broiled Tomatoes
serves 2-4
I love this recipe for when you have a tomato that's maybe not at the peak of it's season, but it's still got some life to it. The topping is 1980's fabulous. Store bought mayonnaise...sure. Make your own mayonnaise...even better. 
What you need: 
2 fresh Beefsteak tomatoes
10 tender basil leaves plus more for garnish
1/2 cup finely grated parmesan
1 cup mayonnaise 
Kosher salt 
Coarsely ground black pepper 
What to do:
1.
Preheat oven to broil. Line a baking sheet with foil. 
2. Prep Tomatoes:
Cut each tomato in half (crosswise through the middle of the tomato) and place on the prepared baking sheet (cut side up). Sprinkle each lightly with salt and pepper. 
3. Mix Filling: Tear 10 tender basil leaves and place in a medium mixing bowl. Add mayonnaise, Parmesan and 1/4 teaspoon each salt and pepper. Stir to combine. 
4. Broil Tomatoes:
Spoon equal portions of the filling onto the tops of the tomatoes and spread to the edges. Place in the oven and broil until tops are golden brown. 
To Serve:
Serve immediately garnished with fresh basil leaves. 
Recipe by Libbie Summers
Shop the Scenes:
Chamber Apron in Grey Linen
French Picnic Napkin in Blue Gingham