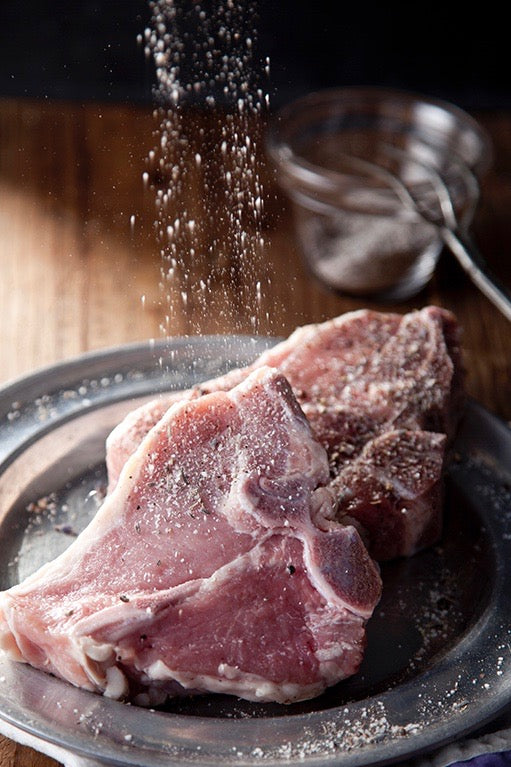 Lavender Dry-Rubbed Veal Chops
Serves 2-4
The secret is grinding the ingredients as you need them. 

What you need:
1 teaspoon dried lavender buds
1 Tablespoon kosher salt
1 teaspoon black peppercorns
1 teaspoon dried thyme
Vegetable oil for prepping grill or grill pan
2 thick cut bone-in veal chops (about 1.5 pounds)
What to do:
1. Prep Chops: Allow veal chops to sit at room temperature while preparing rub and heating grill to a medium-high heat.
2. Make Lavender Dry-Rub: Using a mortar and pestle or the back of your knife, grind the lavender buds, salt, peppercorns and dried thyme until coarse.

3. Season Chops: Rub Lavender Dry-Rub mixture into both sides of the veal chops.

4. Cook Chops: Place the veal chops on a lightly oiled grill and cook for 4 minutes. Turn chops over and cook for an additional 4 minutes. Internal temperature should be 145-150º F. Remove from grill to a plate and allow to sit for 5 minutes before serving. 


Recipe by Libbie Summers
Photography by Chia Chong