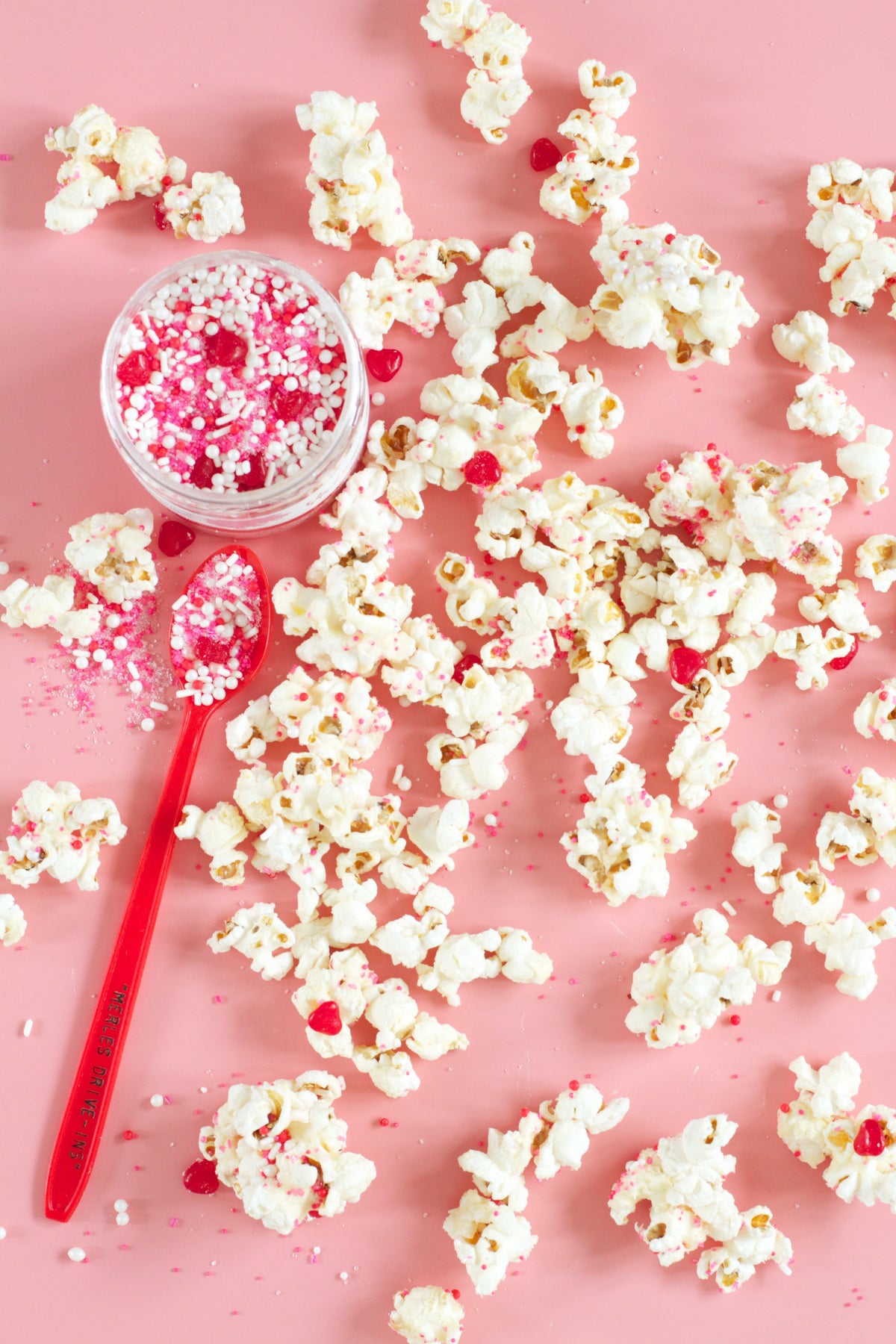 Salty popcorn, sweet white chocolate and my Hot and Heavy Sprinkles! It's a snack and a story all rolled into one. Plus, it's  almost as beautiful as it is delicious.

Hot and Heavy Sprinkle Popcorn
serves 6
What you need:
1/2 cup uncooked popcorn kernels (I love Orville Redenbacher)
2 tablespoons vegetable oil
1/3 cup white chocolate chips, melted and mixed with 1 teaspoon canola oil
3 heaping tablespoons of Hot and Heavy Sprinkles (or your favorite sprinkle)
What to do:
1. Line a baking sheet with wax paper and set aside.
2. In a large saucepan with a tight-fitting lid, add the oil and 2 popcorn kernels. Cook over high heat until the kernels pop, then add the remaining popcorn, cover and lower the heat to medium-high. Cook until the kernels stop popping, shaking the pan often. Pour popcorn onto prepared baking sheet. Discard any unpopped kernels.
3. Working quickly, drizzle chocolate over popcorn and toss to coat. Sprinkle the Hot and Heavy sprinkles over while chocolate is still warm and toss again.
4. Spread popcorn out evenly on the baking sheet and allow to dry completely before eating. If you can't wait that's okay too. It's great either way!

Need more sprinkle recipe inspiration? Check out additional recipes HERE.
Purchase more Sprinkles HERE.