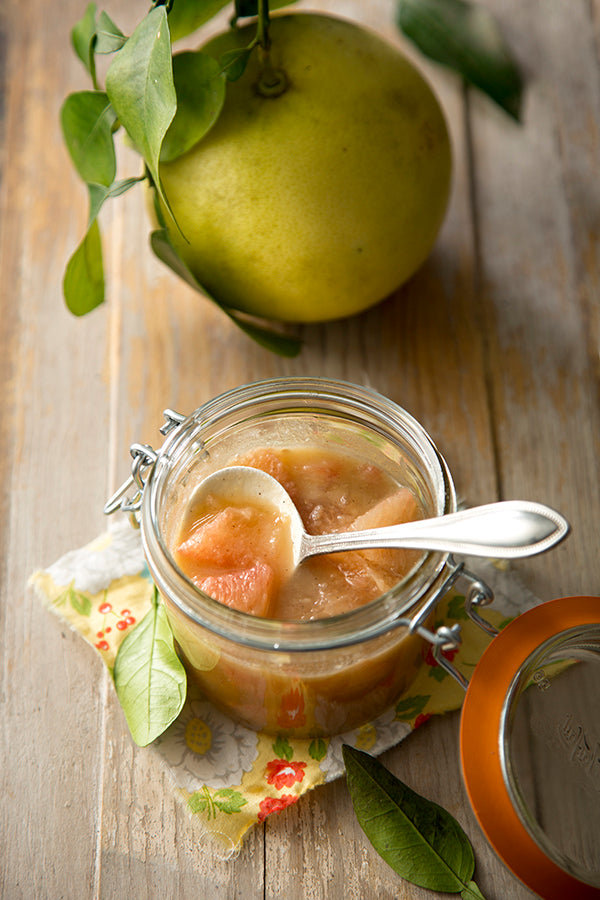 Grapefruit Sauce

You'll probably never think about maple syrup again.

What you need:
¼ cup butter
1 tablespoon flour
½ cup sugar
3 grapefruits, 2 juiced and 1 sectioned
1 teaspoon vanilla paste, (can substitute extract)
What to do:
In a medium saucepan over medium heat, whisk together butter and flour. Cook, while whisking, until browned. Whisk in sugar and grapefruit juice. Heat through until sugar is dissolved, whisking often. Lower heat, whisk in vanilla and simmer for 10 minutes. Remove from heat and add grapefruit sections and their juices. Stir. Serve warm.

*Great served over pancakes, waffles, savory bread pudding OR your favorite ice cream.