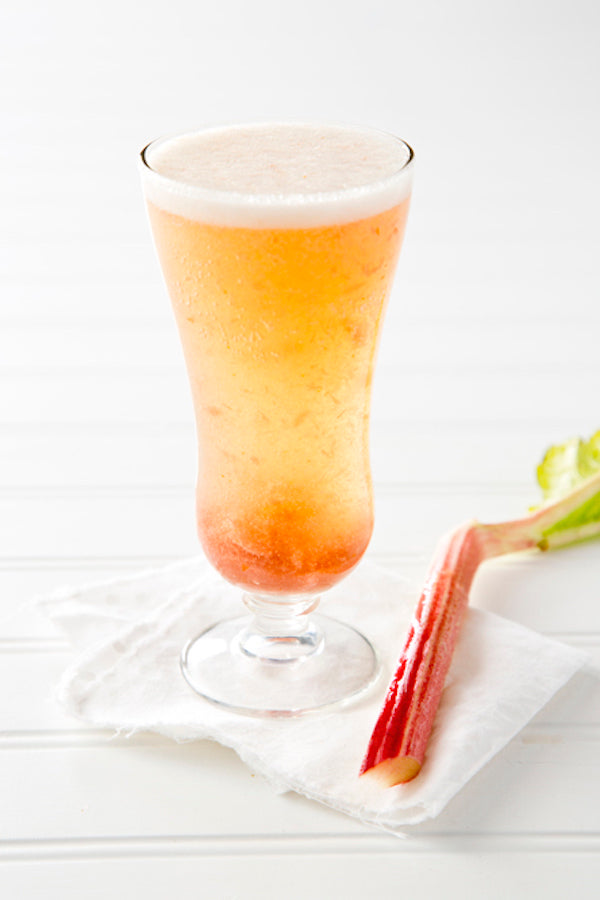 Because it's finally Spring and who's really got time for pie making?
Rhubarb Bellini
makes 1
What you need: 
2 ounces fresh Rhubarb Puree (recipe to follow)
3 ounces Prosecco or sparkling wine, chilled
Rhubarb stalk to stir, optional but not really
Rhubarb Puree
makes about 3 cups
3 cups fresh or frozen rhubarb pieces, leaves removed
1 cup light brown sugar
Juice and zest of 1 large orange
(In a large heavy-bottomed saucepan over medium-high heat, add all the ingredients and cook, stirring often, until the rhubarb is tender, about 15-20 minutes. Remove from heat allow to cool. Add cooled mixture to a food processor or blender and process until smooth)*
What to do:
Add Rhubarb Puree to the bottom of a champagne flute or other small fancy glass. Pour Prosecco or sparkling wine over. Stir with the rhubarb stalk and serve.
*Rhubarb Puree will hold refrigerated for 10 days or frozen for 120 days.
Recipe by Libbie Summers
photography by Chia Chong