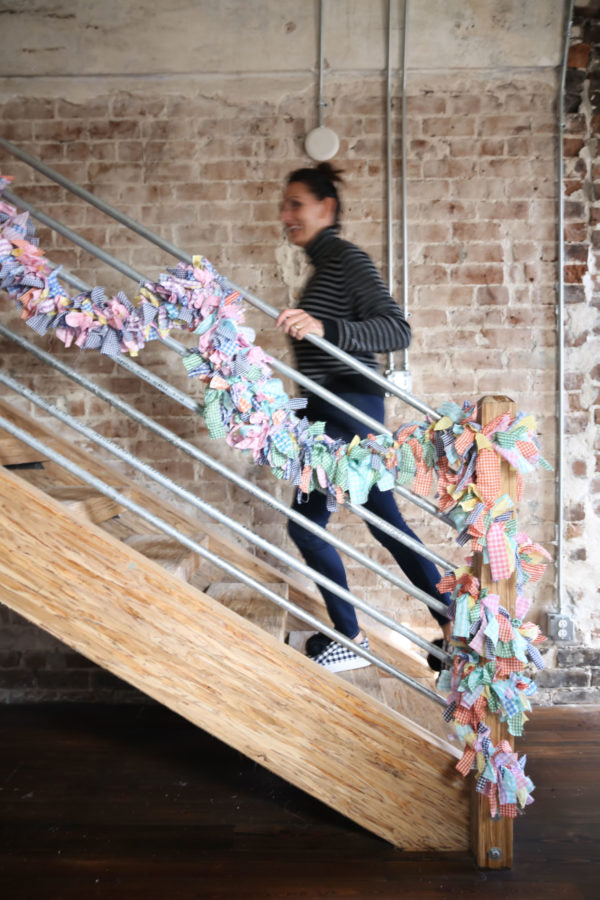 Gingham Fabric Garland
What you need:
Gingham fabric
1 pair scissors
Medium thick rope (as long as the garland you would like to make)
What to do:
Cut or rip fabric into strips 6-8″ long x 3″ wide strips, separate by color and place aside (you'll need approximately 25 strips for each foot of garland). Knot the end of your rope. Working with one strip of fabric at a time, tie a single knot around the rope and push up to touch the knot before it. Repeat until you have the rope covered.
Pro Tip: You can work in a pattern with your colors or just mix it up. I like to mix it up as I think it makes for a more playful garland!