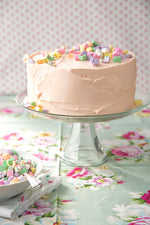 A cinnamon vanilla cake with the most perfect buttercream frosting to make yourself smile...even on an empty Valentine's Day.
---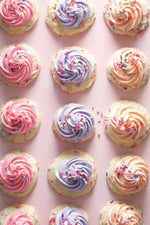 Hog Wild Sprinkles inside a vanilla cake cookie and topped with lightly tinted frosting is a birthday celebration any day you eat one!
---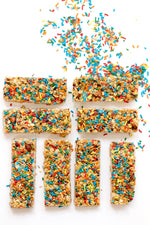 The yummiest and most colorful granola bar recipe! No kid (big or small) will EVER trade this snack at school!