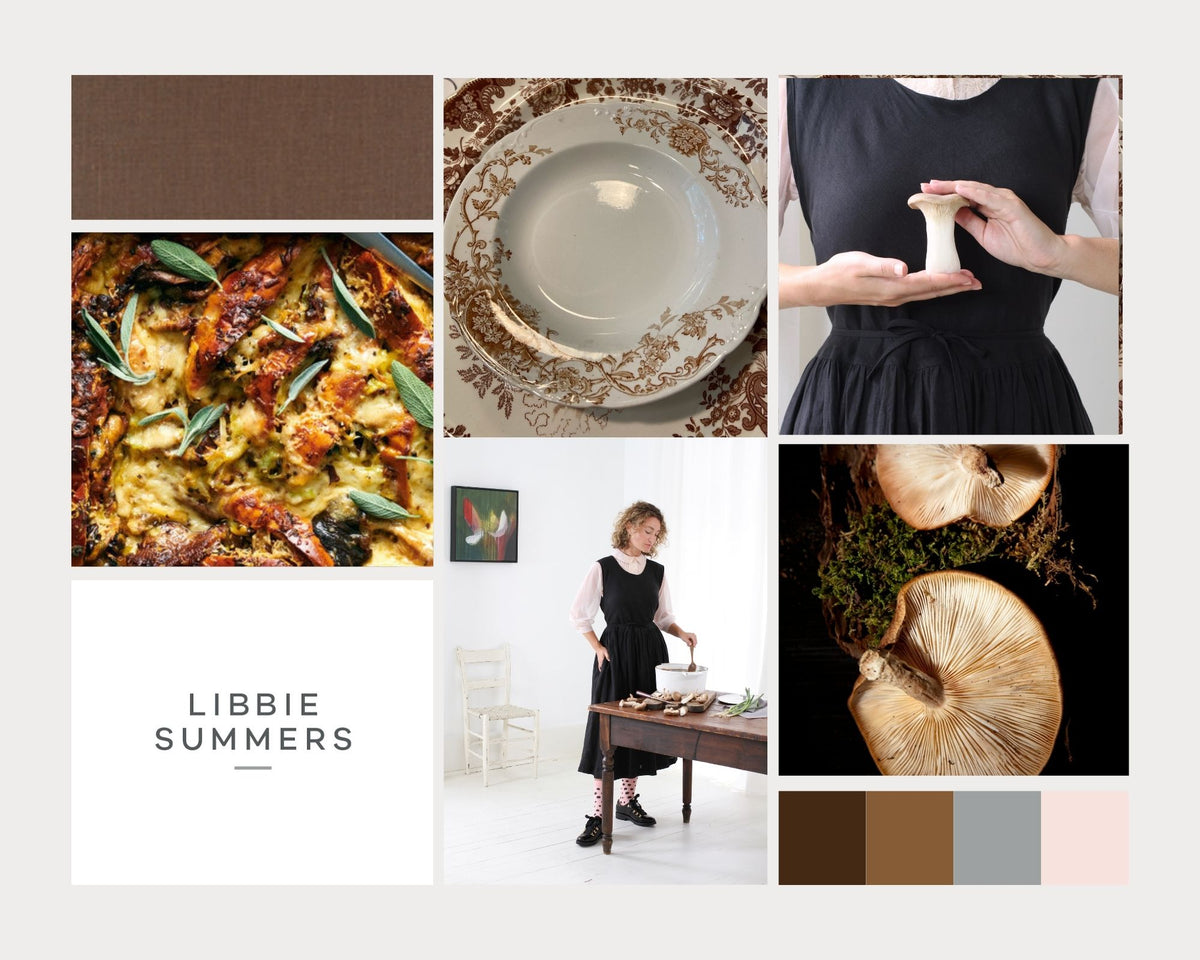 Inspired by the most beautiful fungi. We'll introduce a new 100% linen napkin set to add to the collection in the color of Shiitake -a delicious cool brown. Set a beautiful table with mix and match antique brown transferware and the perfect modern linen shiitake-colored napkin. We'll even give you the recipe for our favorite Mushroom and Bacon Bread Pudding. 
Look for the Shiitake Linen Napkin Set this October. 
100% Linen
Set of Four (18" X 18") napkins
Machine Washable, hang dry, iron if you must. 
Handmade in the USA by intriguing women.